Foundation Hand samples:
---

Part of a certificate showing words in foundation hand capitals as well as lower case letters.
---

Part of a large document showing foundation hand lower case lettering and widely spaced red foundation hand capitals.
---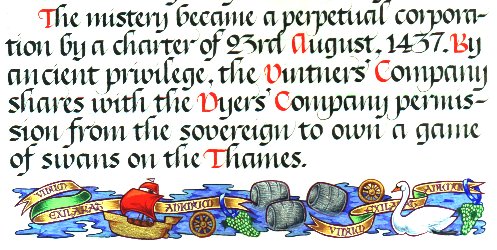 This lettering is a sharpened version of foundation hand giving very thin lines to the connecting strokes between letters.
Back to:Lettering Styles
---
Marie Lynskey
109 Nutcroft Grove, Fetcham, Leatherhead, Surrey, England KT22 9LD
Email:ml@clara.net