German Blackletter samples:
---

The main text of the middle and bottom lines on the above section of an illuminated document is German Blackletter, the illuminated capital letters are written in a different style.
---

Part of a certificate with red blackletter text.
---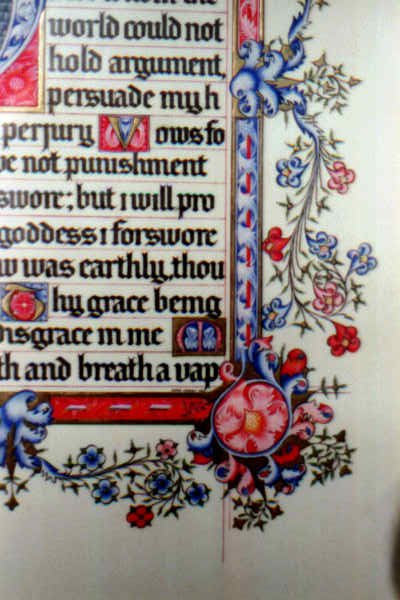 An illuminated text in Blackletter showing how closely packed and difficult to read this lettering style can be.
Back to:Lettering Styles
---
Marie Lynskey
109 Nutcroft Grove, Fetcham, Leatherhead, Surrey, England KT22 9LD
Email:ml@clara.net